News
Hey, it's been a while. I'd like to start posting some portfolio updates, news, and tips. Also need to go clean up some of the old possibly deprecated posts.
Moving on.
My goal is to go through all the old CGSociety/3DRender.com lighting challenges, and spend roughly a week per project.
First up, fruit
Original discussion. Original gallery. Modeled by Dan Wade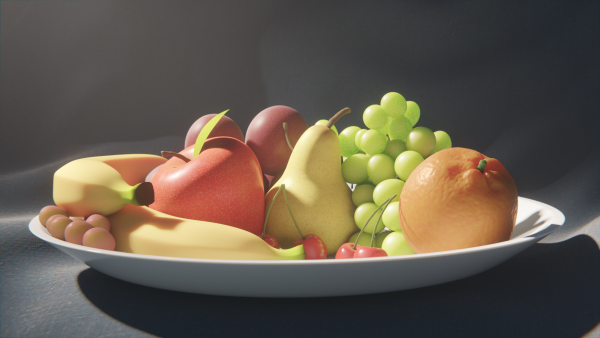 I spent a couple evenings last week and I'd like to move on to challenge #2, so here it is.